Married with children
in the 1950s and 60s




Dorothy Arthur married William Burns in 1949. They moved to Virginia, where he found work as a design engineer at the famous shipyard in Newport News. They raised three children through the 1950s and 1960s.

Like most married women of that time, Mrs. Burns was a full time homemaker. She kept active in the community as a volunteer, however, as did most of the ladies she knew.

Technology? There were still no video games,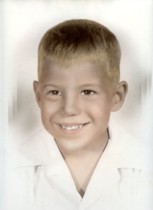 home computers, or cell phones. The family had a TV set, but there were only four TV channels. Movie tickets cost about a dollar. Her children mostly played outdoors.

One of the children, by the way, was given the name David. He grew up to become a writer, a history teacher, and the creator of this web site.