Married with children
in the 1950s and 60s



Dorothy married William Burns in 1949. They moved to Virginia, where he found work as an engineer at the famous shipyard in Newport News. They raised three children through the 1950s and 1960s.

Like most married women of that time, Mrs. Burns was a full time homemaker. She kept active in the community as a volunteer, however, as did most of the ladies she knew.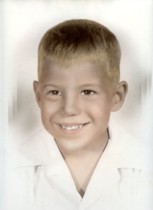 Technology? There were no video games, home computers, or cell phones. The family had a TV set, but there were only four channels. Her children mostly played outdoors.

One of the children, by the way, was given the name David. He grew up to become a writer, a history teacher, and the creator of this web site.