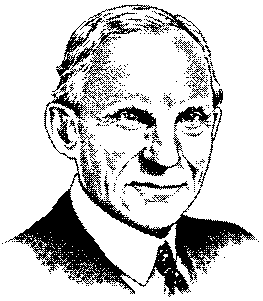 Henry Ford changed the auto industry



Henry Ford did not invent the automobile, but he is famous as the first person to develop a way to make

affordable

automobiles. He did that with the moving assembly line, shown below in a Ford factory in Detroit.

On an assembly line, each worker does just a small part of the assembly. Each worker adds a new piece as the frame of the auto moves slowly past. As a result, workers became very good and quick at doing their task. The photo is from 1924.