The AAA developed a plan to pay farmers to leave some of their land
unplanted. That way, the total crop would be lower, and more in
balance with the needs of the nation's consumers.
The photo below shows an AAA farming expert studying photographs
of farmland to determine how much land should be taken out of production.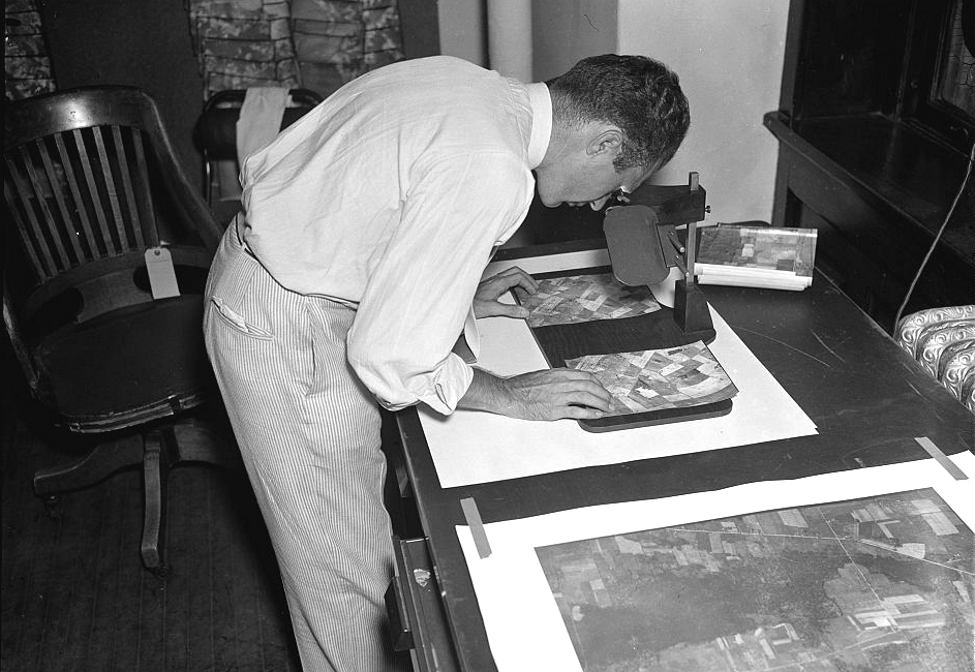 The photo below shows farmers in Texas at a government office
collecting their payment for leaving some of their land unplanted.
The plan did help bring the price of many crops back to a
level that gave farmers a reasonable profit.