The Homestead strike ended badly for the steel workers. After four months, most of the strikers gave up. They accepted the pay cut, and returned to work at the steel mill. The strike was a failure.
The aftermath (results) of the strike: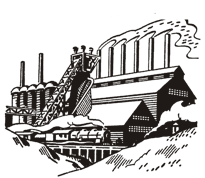 1. Most of the workers quit the union, leaving it powerless.
2. There was some loss of public support for the steel workers' union, and labor unions generally, because of the violence.
3. Business owners, most of whom already opposed labor unions, became even more determined to resist them.
The photos below show the Homestead steel mill in the early 1900s. There was no effective union for steel workers - or for workers in most other big industries - until the 1930s and 40s.